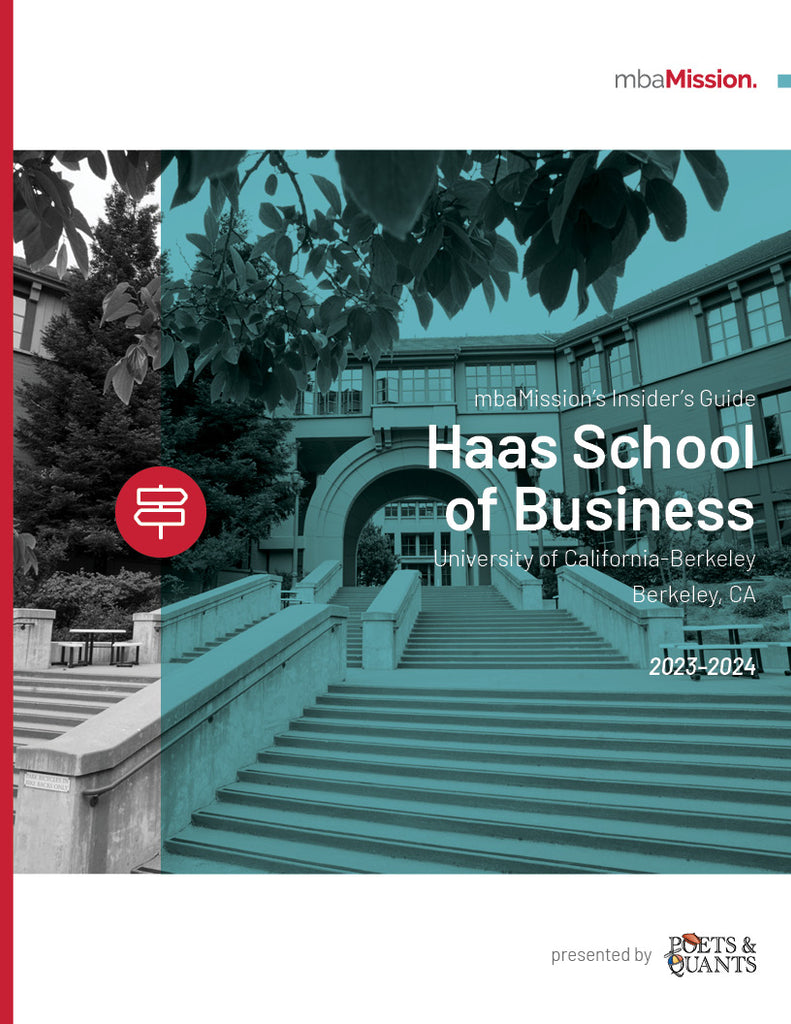 mbaMission's Berkeley Haas School of Business Insider's Guide
Updated for 2023-2024!
With a culture of leading through innovation, Berkeley Haas is essentially a school focused on management fundamentals, working to create innovative leaders across a broad spectrum of functions and industries rather than to carve out a reputation for a specialization in a particular industry. Learn more about its International Business Development program, the Berkeley-Haas Entrepreneurship Program, Graduate Program in Health Management, S³ ("Social Sector Solutions") course, Fisher Center for Real Estate and Urban Economics, and opportunities to bond with classmates via Consumption Functions, No Limits November, the Haas Partners Club, and tailgating for UC-Berkeley football games.
PDF Format • 58 pages