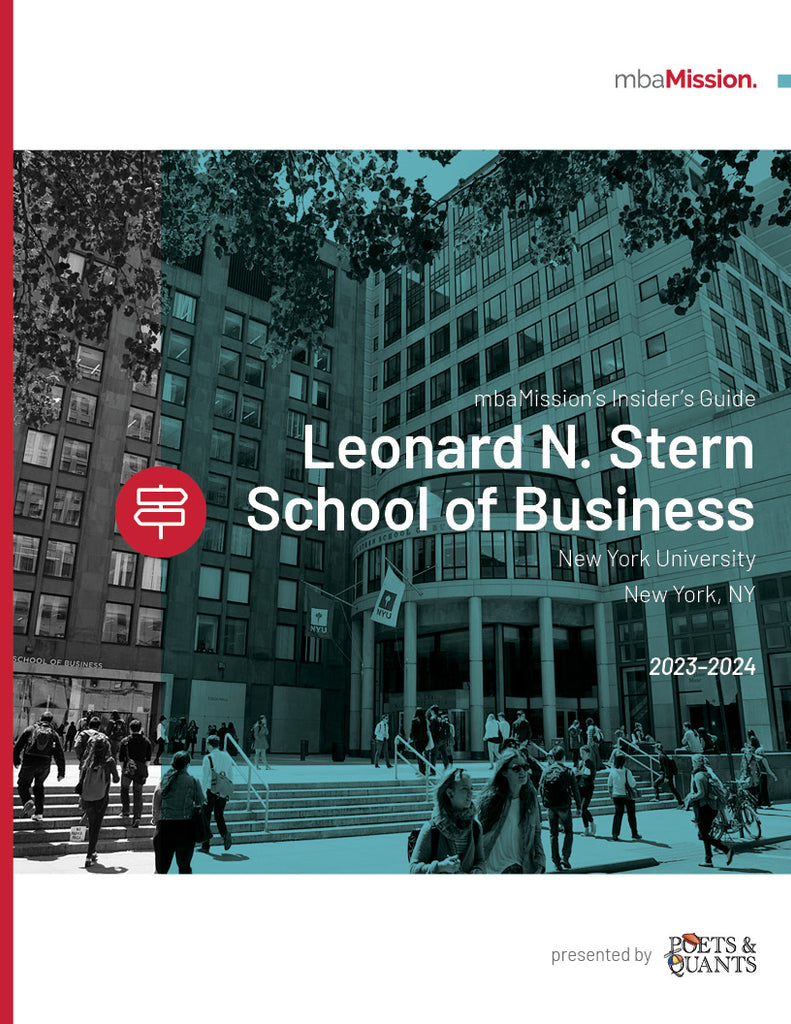 mbaMission's NYU Leonard N. Stern School of Business Insider's Guide
Updated for 2023-2024!
Although seen primarily as a finance powerhouse with strong Wall Street ties, NYU Stern also offers abundant resources for students interested in other industries and is particularly strong in entertainment and media, consulting, marketing, and international business. And students have high praise for its friendly, close-knit, and collaborative community. Learn more about the block experience, Stern Signature Project, the two-year Ignite career development program, Dean Rangarajan 'Raghu' Sundaram, Stern Consulting Corps, W.R. Berkley Innovation Lab, "Doing Business in…" courses, the Social Impact and Sustainability Association, and opportunities to bond with classmates via International Passport Day, Beer Blast, and Stern Follies.
Interested in learning how to tackle NYU Stern's application essays? Watch the video below!
PDF Format • 62 pages