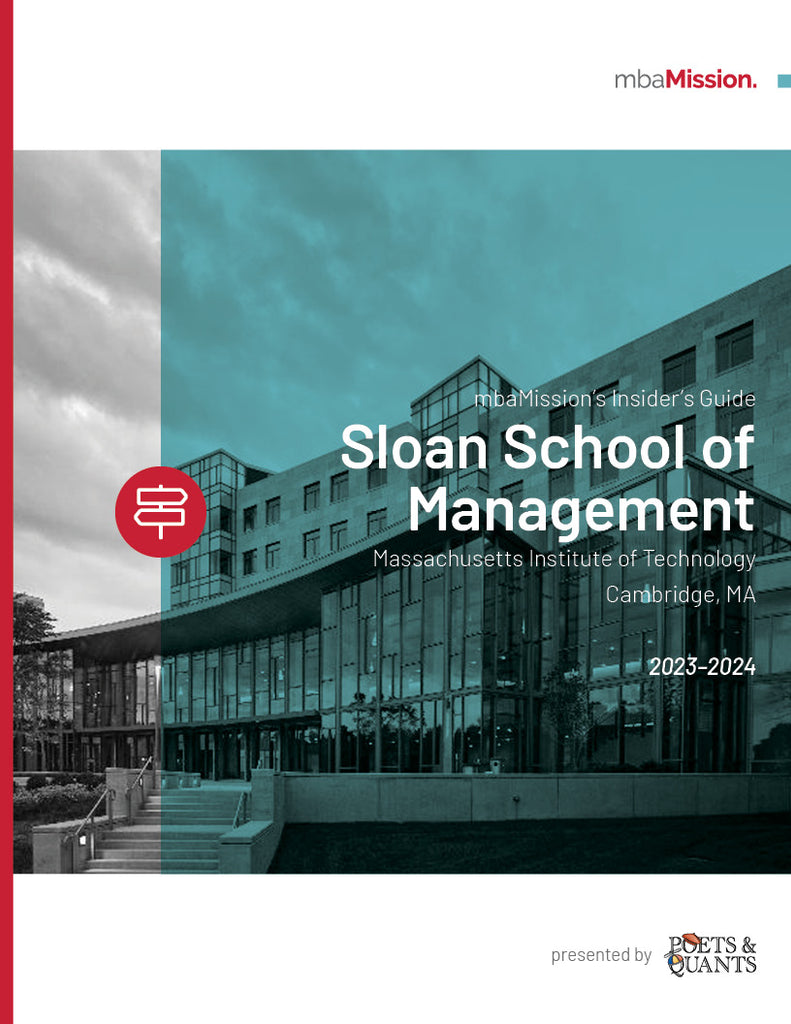 mbaMission's MIT Sloan School of Management Insider's Guide
Updated for 2023-2024!
MIT Sloan is perhaps best known for its emphasis on technology, yet a look at its top employers list reveals a more balanced story, and the program's true hallmark—hands-on learning—prepares the "Sloanies" in its supportive and collaborative environment for success in a variety of industries. Learn more about the unique Sloan Innovation Period and Independent Activities Period, Action Learning Program, Dean David Schmittlein, Sports Analytics Conference, Entrepreneurship and Innovation track, Social Impact Fellowships, and opportunities to bond with classmates via the Sloan Follies, C-Functions, and the Fall Ball and Spring Gala.
Interested in learning how to tackle MIT Sloan's application essays? Watch the video below!
PDF Format • 73 pages