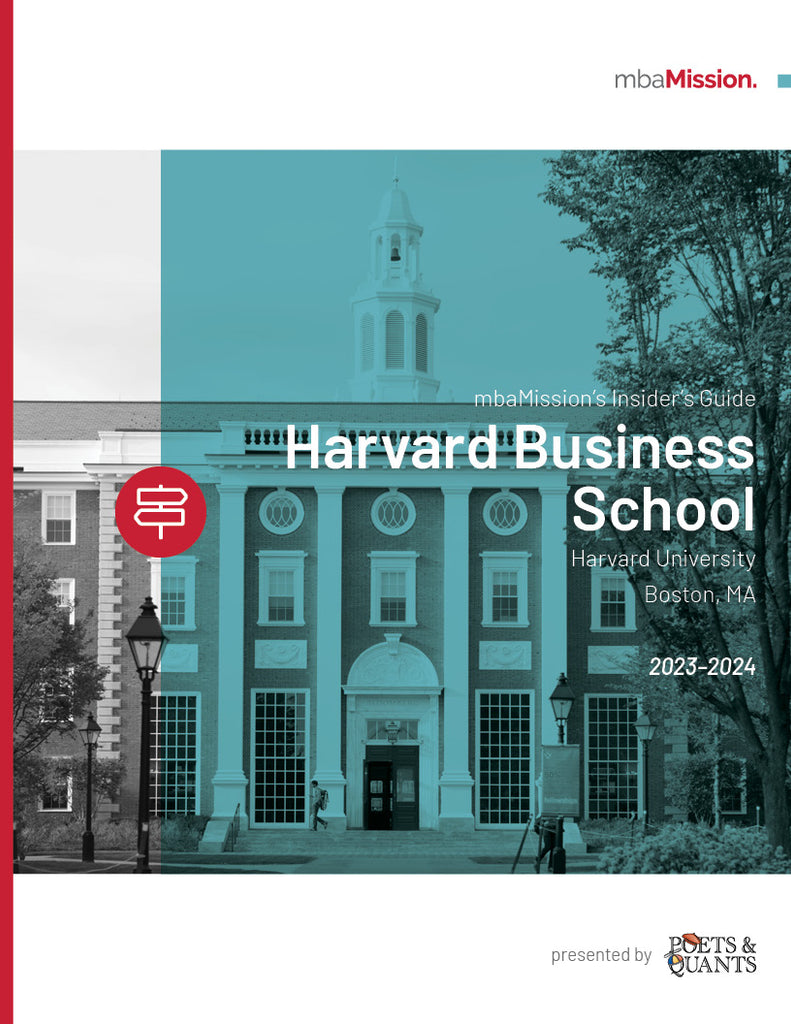 mbaMission's Harvard Business School Insider's Guide
Updated for 2023-2024!
Few business schools can claim a reputation as robust as that of Harvard Business School, whose name alone is enough to entice candidates to apply, but this program has truly stellar resources and offerings in areas many applicants may not expect, so a closer look is warranted. Learn more about its special January term (J-term), formal Learning Teams, focus on the case method, Field Immersion Experiences for Leadership Development, Dean Nitin Nohria, Arthur Rock Center for Entrepreneurship, Global Immersion experiences, and opportunities to bond with classmates via the HBS Show, Newport Ball, Section Olympics, and Thank Goodness It's Friday!
Interested in learning how to tackle HBS' application essay? Watch the video below!
Be sure to also check out our latest book, "What Matters?" and "What More?": 50 Successful Essays for the Stanford GSB and HBS (and Why They Worked)!
PDF Format • 62 pages