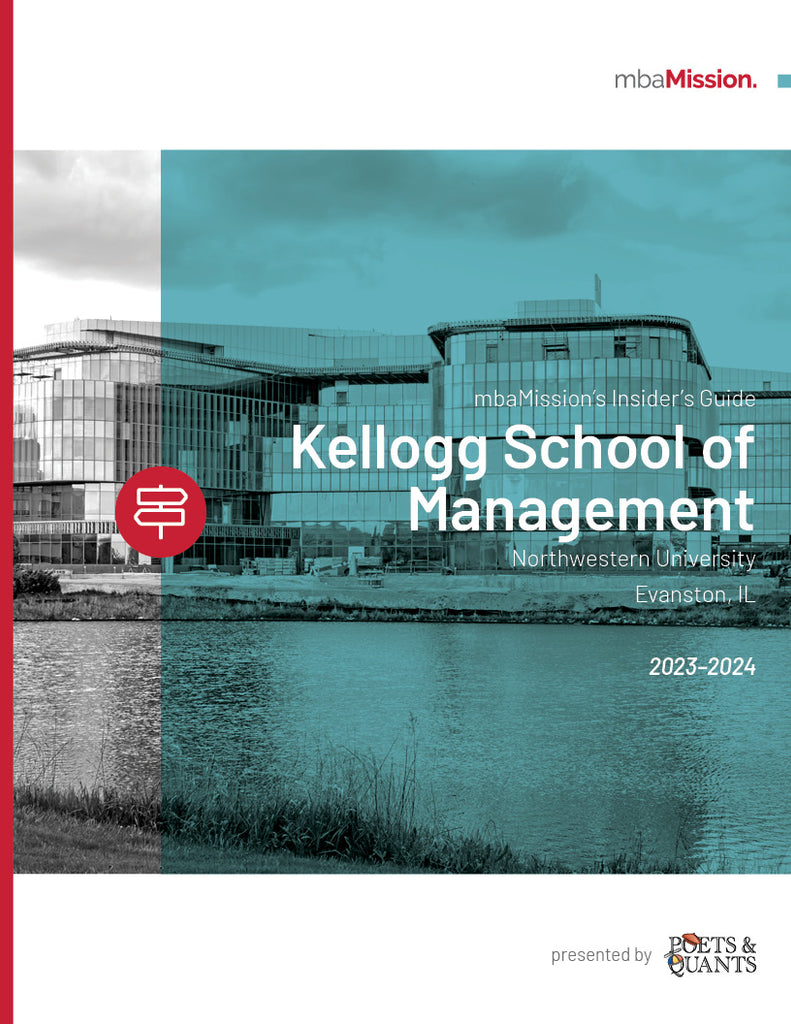 mbaMission's Northwestern's Kellogg School of Management Insider's Guide
Updated for 2023-2024!
Best known for marketing and its emphasis on teamwork, Northwestern's Kellogg School of Management can also claim proven strengths in the area of consulting, while innovation, entrepreneurship, finance, management, and strategy are among students' most popular majors. A midsized program, it exhibits the kind of tight-knit community typically associated with smaller, more isolated programs. Learn more about Kellogg's recent overhaul of its curriculum, Envision Kellogg strategic plan, honor code, Complete Immersion in Management program, the Global Hub, VentureCat, and opportunities to bond with classmates via Kellogg Worldwide Experiences and Service Trips, the Kellogg ski trip, numerous formal balls, and TG.
Interested in learning how to tackle Kellogg's application essays? Watch the video below!
PDF Format • 64 pages