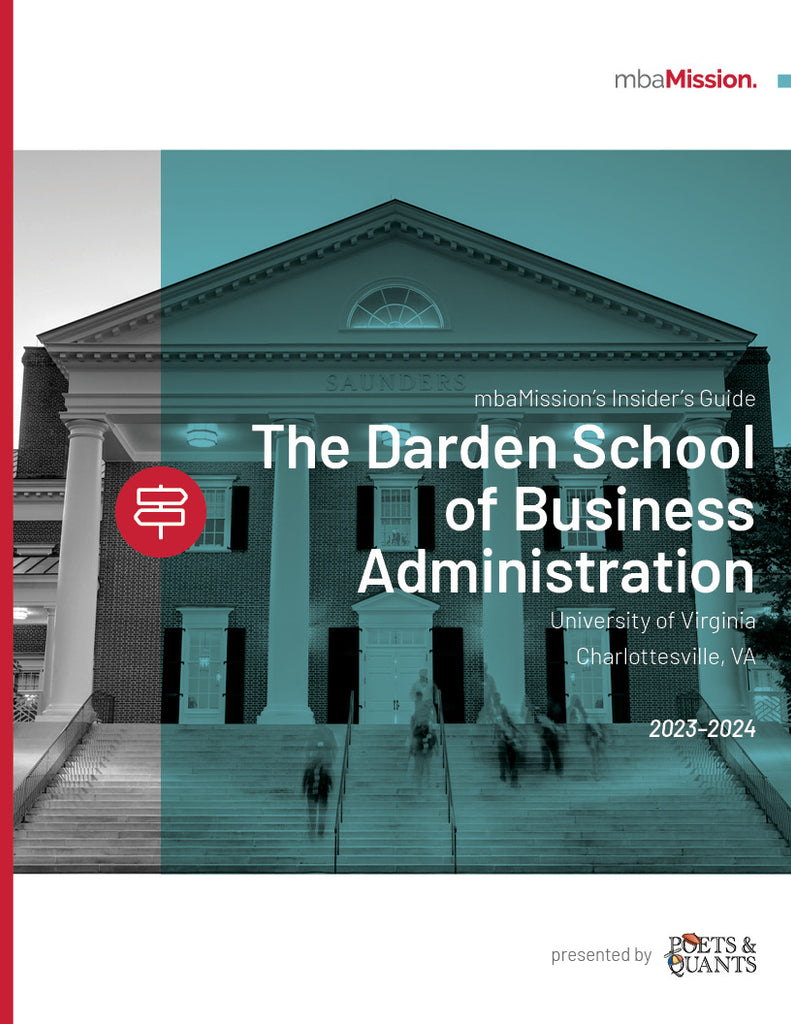 mbaMission's UVA Darden School of Business Administration Insider's Guide
Updated for 2023-2024!
Boasting top-notch research faculty and a participatory classroom experience driven by the case method, Darden emphasizes general management education over a focus on a specific industry or function and has developed broad fields of study within which students can choose classes that meet their personal career needs and interests. Learn more about its assigned Learning Teams, honor code and emphasis on ethics, Batten Institute for Entrepreneurship and Innovation, Dean Scott C. Beardsley, Darden Business Projects, Darden Capital Management, Darden Exchange Program, and opportunities to bond with classmates via First Coffee, Building Goodness in April, Cold Call, and Global Food Festival.
Interested in learning how to tackle last year's Darden application essays? Watch the video below!
PDF Format • 71 pages