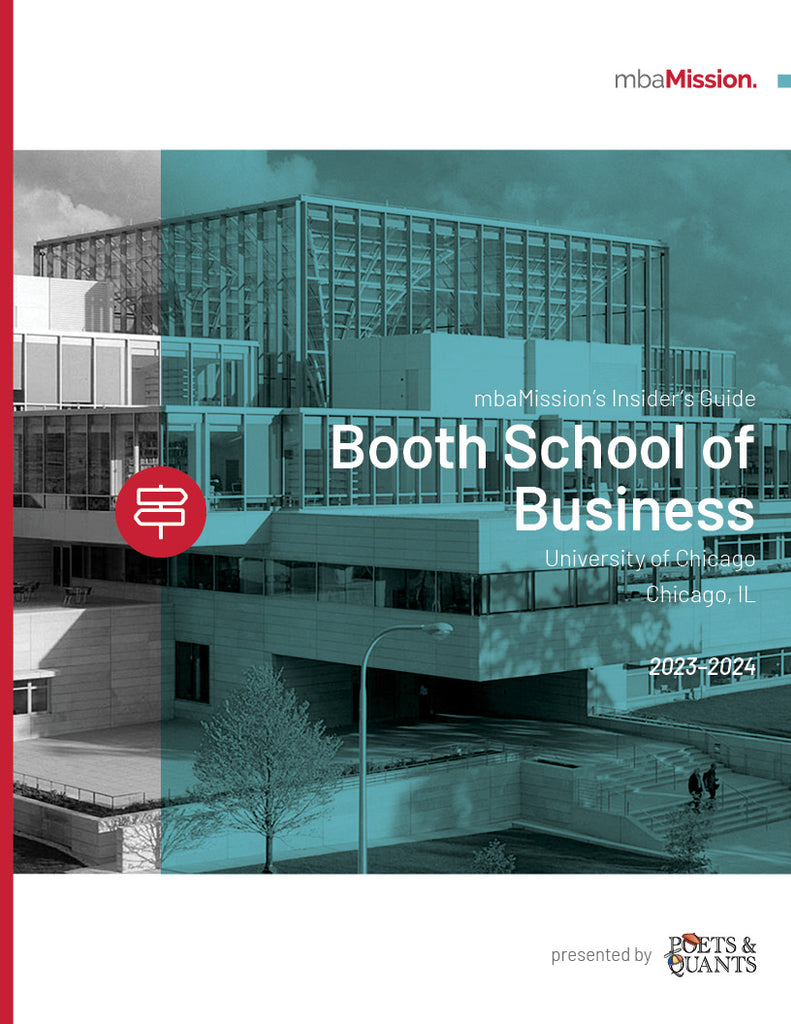 mbaMission's Chicago Booth School of Business Insider's Guide
Updated for 2023-2024!
Although its reputation as a "finance school" is warranted, Chicago Booth should rightfully be known for its flexibility and hands-on opportunities as well. The program has been making a concerted effort to broaden its reputation beyond just finance and has demonstrated strengths in the areas of entrepreneurship and marketing in particular. Learn more about its unique LEAD Program, Polsky Center for Entrepreneurship, International  Business Exchange Program, New Venture and Small Enterprise Lab, multiple Nobel Prize–winning and distinguished faculty, and opportunities to bond with classmates via the annual ski trip, Liquidity Preference Functions, Random Walks, and Thursday Night Drinking Club.
Interested in learning how to tackle last year's Chicago Booth application essays? Watch the video below!
PDF Format • 59 pages